Our mission is to enrich lives through arts education and we achieve our mission through our tuition classes for children, teens, and adults, and our many community outreach programs. In 2022-2023 we served over 3,200 students in art, design, and fashion. Our programs are open to anyone who wishes to study art—we celebrate diversity and welcome all community members, regardless of gender, social status, race, or beliefs.
For over 97 years, our mission has been guided by the vision of our founder, Walter Emerson Baum. He believed that art is essential to our lives, that anyone can make art, and that everyone should have the opportunity to make art. Today, we offer over 300 classes, workshops and community outreach programs. Through the generosity of our philanthropic community and the dedication of our partners, over 1,236 of the 3,200 students we served in 2021-2022 participated in the school's programs through some form of discount, scholarship, financial assistance, or as part of a community outreach program.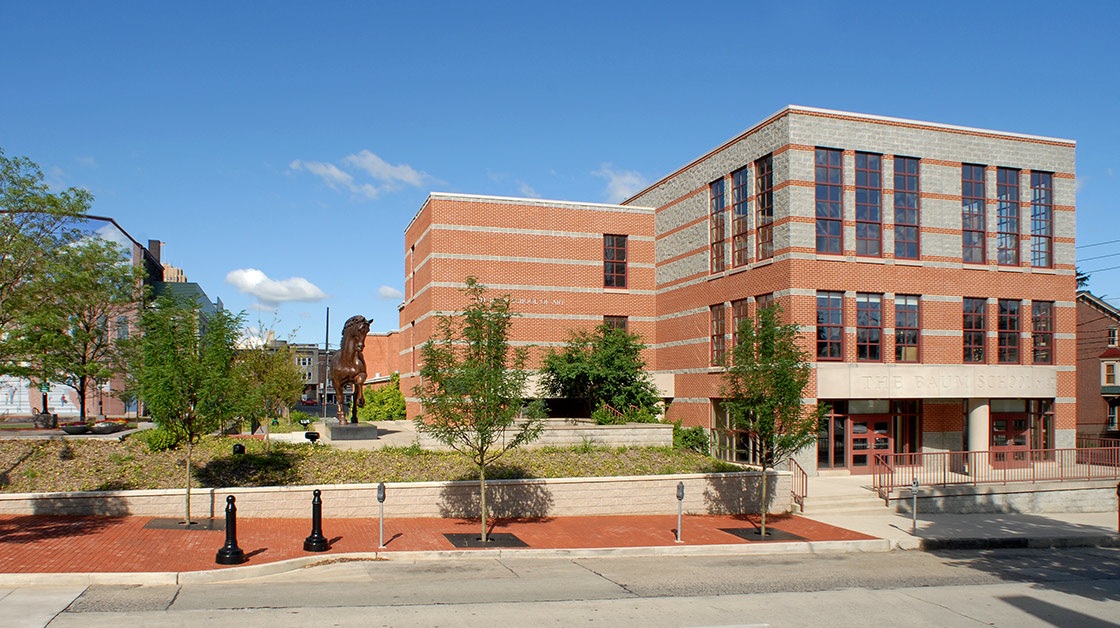 The Baum School of Art is proud to be located in downtown Allentown, in the heart of a district that is experiencing a renaissance. As we grow and change with our neighborhood as it transforms, our work remains the same—nurturing the creativity within all of us. The School has been a member of the National Guild for Community Arts Education since 1987. We are accredited by the Accrediting Commission for Community and Precollegiate Arts Schools.